CLASSIC TOURS OF EGYPT AND BEYOND
Travelling in Egypt 
Currency:
The Egyptian pound Le is common but be aware that the small denominations are hard to find at times, which you need to provide for tips, taxi fares and more. (tipping is normal part of the culture)
1 Le are most common for tips.  But you will find the 5, 10, 20, 50, and 100 Le 200le are commonly used.  You can also be asked to pay in Euros and USD. 
Credit Cards:
All major credit cards are excepted in major cities and tourist locations. 
ATM's:
They are common. But may be hard to find in the Oases and remote areas. 
Money exchange:
Officially changed at Thomas Cook and Amex locations, as well as commercial banks. (*inspect the currency avoid any ripped or badly damaged bills). 
Insurance is recommended:
Whether you have your own or purchase it from us, we highly recommend you have travel insurance. Click on the banner to purchase if you're not yet sorted.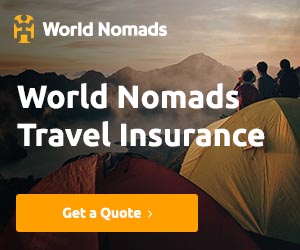 Recommended Items to bring: 
Bug repellent with DEET for mosquitoes and sand flies. 
Emergency kit:
with band aids Antibiotics, Cortisone cream and any other medication you may need for tummy issues.
Check with your local health website before you leave:
Accommodations: 
Egypt offers many types of Accommodations. At Beyond the Nile we use the 4-5 star when ever possible.  But in saying this we look for clean comfortable rooms in a good location for our travellers.
A few notes on the accommodations:  if you're a light sleeper you may need to pack ear plugs as the street noise is places such as Cairo may be distracting as well as the call to prayer.  The water is not considered safe to drink except for Cairo, so drink bottled water.  You may want to pack a roll of your favorite toilet tissue, and shampoo and soap. 
Passports & Visas: 
As you will all have acquired a visa upon arrival to Cairo or received it ahead of your trip. The cost of the Visa is $25.00 usd.  You will be required to carry your passport with you as you travel through out Egypt. For the security check points are common oh the highway. 
Internet:
As this is very important its last, internet in Egypt is available though its not always fast.
Many cafes and Hotel lobbies have free Wi-Fi. 
Mobile USB Wi-Fi:
You can purchase USB modem from two of the mobile providers:  Vodafone Egypt www.vodafone-com.eg and www.etisalat.eg offer mobile dongles (USB adapters) for laptop internet access via mobile phone coverage. Vodafone charges LE200 for the USB stick and has a range of data plans starting at LE80 for 1.25GB (Bring passport with you to purchase.)
Egyptian Internet Cafes: are also an option and you can get an hour of internet access for LE10 or (usd2) Please be aware that the connections may not always be secure.
Options and add-ons.
Domestic flight upgrade from Aswan to Cairo plus one night stay – USD190 per person
Overnight sleeper train upgrade from Cairo to Luxor – USD110 per person
Overnight sleeper train upgrade from Aswan to Cairo – USD 110 per person
Abu Simbel Tour option – USD120 per person (taken at end of cruise)
Day trip to Alexandria – USD110 per person (done before your tour starts or after if staying longer)
Balloon ride over the Pyramids – USD100 per person
If something isn't listed please inquire.
All prices are subject to change, price confirmed prior to paying in full.
100 guaranteed departures
Secure and safe tour booking